Post by Eva Evans on Jun 8, 2019 7:57:14 GMT
ADULTS ARE JUST OUTDATED CHILDREN
And that's very true. They say you can tell that a man is old, when I walk over the puddle instead of walking through it.
ANYHOW! We got a lot of new faces at the stable. Five new ponies to be exact, but I will not be showing them all today, as it is five new faces and that's quite a lot to show in just one go. Hence why I am almost showing them off one by one. First one up is Kilborn's Red Hot Chilipepper, a mare with a lot of personality. She is a true hot-head, but it's nothing our new rider Tiana Jensen can't handle.
As you can see Tiana is only a child, but we had to find some young riders, as our five new ponies are all Shetlandsponies, so we got to the local riding school and found two brave, young riders to handle the ponies - Tiana Jensen was one of them.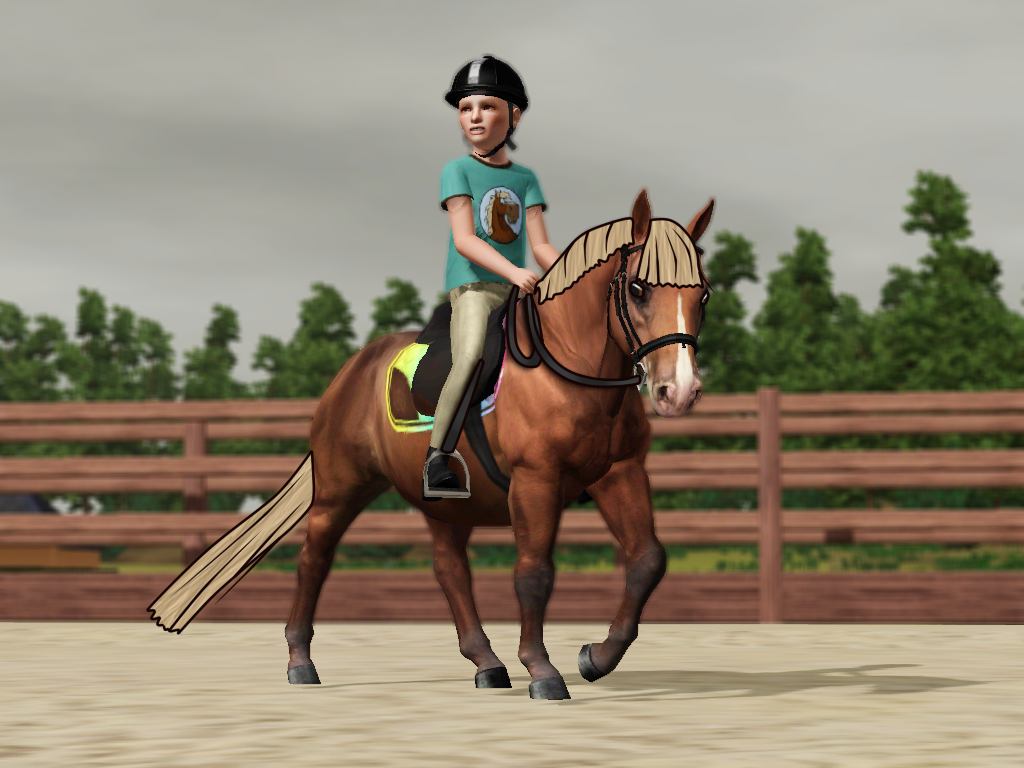 The other one is Rupert Smith. He is around 12 years old, and a great judge of character in horses and humans too. He is good at handling the younger horses, as he has a much calmer attitude than Tiana; she is better with the hot-headed horses. That's why he is handling our young, raw Perlino-stallion Kilborn's Cream Puff, at this picture.
He is really good with the young stallion, who has tried nothing but living wild with other stallions and some geldings too. He has not been handled a lot, and was a big challenge to work with, to begin with. But once Rupert had gained his trust, he was really great to work with.