Post by Alba Morán on Mar 15, 2019 21:32:43 GMT
Introduction: A wee story.
Everything started inside an old pub, somewhere near Glasgow. There was a lot of people, a lot of music and A LOT of beer and drunk folks.
Eidan Matthews was the bartender that night. He was still sore from his last injury and kinda saddened by the fact that his dreams about becoming a horse rider were saying goodbye little by little.
He was 24 and almost all his friends and family were living far away -if they were living at all- and he was stuck in a teeny tiny town with a lot of free time and too little to live for except from his cat, Marvel, and the fact that he was more than welcome to help in the local horse farm.
Mocking stalls and ending the day smelling like a corpse that's been resting on manure for a week? hecking delicious. Lifelong dream for anyone.
He was happy though. He had a kinda good job, his bills were paid and his single-kinda-depressed-nerdy-dude apartment was enough. Or at least it was until the night he met them.
At some point, three girls entered the pub. One of them had a "Ride or die" t-shirt with a horse on it and riding boots. None of them seemed or sounded scottish by the looks on their face when they saw a drunk fella puking his guts out. A few hours later they were as drunk as anyone else and speaking with everybody around. Our little friend here got the chance of his life while he was cleaning some sticky surface.
-So... you ride horses or something? these boots are amazing.
After half an hour of horse related topics, she was looking kinda like... this.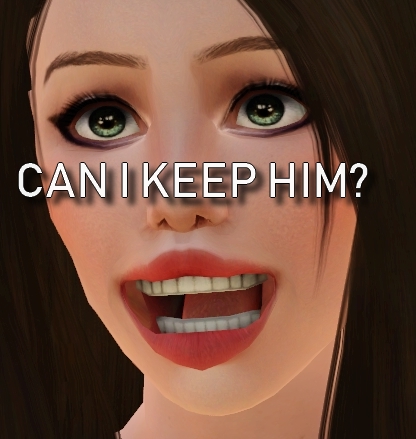 And that's how it all started.
(btw, feel free to use that picture as a meme lol)